John Chambers' Ceramics has appeared in several exhibits including: the Oakland Museum, Pasadena Museum of Art, California State Fair, San Francisco Craft and Folk Art Museum, and Tea Bowl National.  In 1995, two pieces were selected for the Wichita National Crafts Exhibition, and groups of his pots have been included in the Salzbrand Keramik 1993, 1996, 2002, and 2006, the international salt-glaze exhibition in Koblenz, Germany.  He is represented in private collections around the United States, Europe and Japan.
---
Upcoming Exhibitions
Throughout September, studio visits available by appointment. You are welcome to visit the studio where there is much new work to be seen.
STUDIO TOURS CANCELLED
2020 Studio Tours, Art at the Source, and Sonoma County Art Trails,
have been cancelled due to pandemic
Instead, the Sebastopol Center for the Arts is sponsoring an online exhibition of 140 artists
throughout Sonoma County, you may purchase any of 6 examples from each artist

In addition, if the conditions permit, you may be able to visit the studios
by appointment: observing the appropriate safety measures.
The program will be up the entire month of September at:
sebartsvirtual.org
More news to follow
Art at the Source
Studio Tours in Western Sonoma County
Along scenic corridors and country roads, visit professional studios
which will be open to the public on each of those four days:
Saturday & Sunday from 10am – 5pm
June 6-7 and June 13-14, 2020
ArtAtTheSource.org
artists/john-chambers
with Yvonne Giambrone-Martin, jeweler
Sonoma County Art Trails
Along scenic corridors and country roads, visit professional studios
which will be open to the public on each of those four days:
Saturday & Sunday from 10am – 5pm
October 10-11 and October 17-18, 2020
SonomaCountyArtTrails.org
artist/john-chambers
Holiday Sale
December 2020
dates to be announced
---
Galleries and Showrooms
HAND GOODS
3627 Main St, Occidental, CA 95465
HandGoods.net
CORRICK'S
637 Fourth Street, Sant Rosa
Corricks.com
MANY RIVERS Books and Tea
130 South Main Street, Sebastopol, CA 95472
ManyRiversBooks.com
THE REN BROWN COLLECTION
1781 Coast Highway One, Bodega Bay, CA 94923 USA
www.renbrown.com
---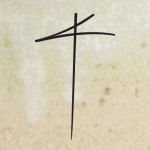 Visit the pottery by appointment:  jcpotter@sonic.net